BIOGRAPHY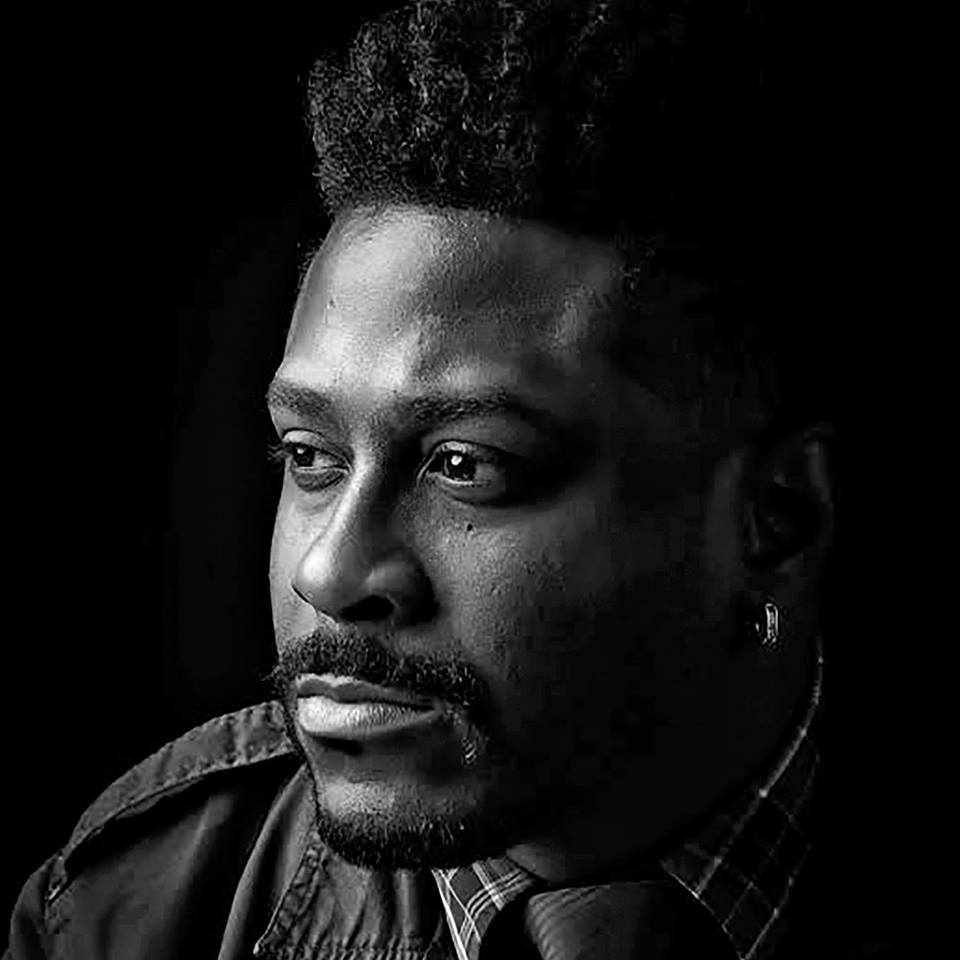 James Nelson discovered visual art at a very young age. His first portrait was an illustration of his mother. His eye for the unnoticed allowed him to capture every detail, from the creases of her smile to the roundness of her face. That same attention to detail was a source of uncertainty when presenting this portrait to his mother. He feared she might not happily accept the drawing due to the delicate nature. As he slowly presented her with the drawing, her response was a source of encouragement. She accepted the black and white drawing saying, "Draw everything you see son".
Nelson often states that his inspiration comes from the notion that "Everything in earth, heaven, and the universe is an inspiration to create and to become its manifestation".
James Nelson received many awards for his art beginning at the age of 12. This award was for his expertise in illustration, commercial, and visual art. James attended Westinghouse Vocational High School with a concentration in Commercial Art. In 1997, he was the winner of the All City State Awards Portfolio. Upon graduation, Nelson attended Illinois State University to study Graphic Design. His work has been exhibited in the Museum of Contemporary Art, Gallery Guichard, NYCH Gallery, Galleyna19, and many other prominent and upcoming art galleries in the Chicagoland Area.
Nelson believes that "This natural ability to create comes from a higher existence, a higher power, the original creating force. If we are created in his image, we are also able to create works of art."
After years of freelancing in Graphic Design, he started a brand called Soulful Artistry. A creative company dedicated to providing creative services to consumers. His intent was to use his brand as a platform to engage other artists, creating a network of success. This was befitting as his respect for and admiration of those in the artistic community, culture, spirituality, and society are where he finds inspiration. The Renaissance Era and Expressionist movement influences his style and body of work. His work lives within the realm of Realism and Street/ Urban Arts. Nelson is intrigued by portraiture, which is evident in his work. His use of radiant and vibrant color schemes along with additional geometric elements give life to his creations. His latest works focus on the awareness of true value in humanity, spirituality, and the enrichment of African American culture. James Nelson is an artist with a profound respect for everything that exists, and his works are true statements of their coexistence.
NOTABLE EXHIBITIONS
AFRO-LUTION – Nych Art Gallery, Chicago, IL – May 2017
Dump Trump – Group Show, Elephant Room Gallery, Chicago IL – November 2016
Onyx Rose – ACS Gallery, Chicago, IL July 2016
Hotter Than July – NYCH Art Gallery, Chicago, IL July 2016
BLVCKXGOLD – NYCH Art Gallery, Chicago, IL – July 2015
Harlem Fine Arts Show – Merchandise Mart, Chicago IL – Nov 2015
Migrations of Black and White – Calao 22 Gallery Space, Chicago, IL – Oct 2015
Milk, Honey, Bread & Butter – UFAT Gallery, Chicago IL – Aug 2015
Bare Strokes IV – Live body painting event, LoCollective, Chicago IL – June 2015
100 Canvases – Group Show and Art Auction, The Silver Room, Chicago IL – July 2014
Home is Where the Art Is – AllUsWe Art Collective, Galleryna19, Oak Park IL – June 2014
Bombay Sapphire Artisan Series – Semi Finalist, Gallery Guichard, Chicago IL – Nov 2013/ 2014
Diaspora: The Art of Blackness – Group Art Show, NYCH Art Gallery, Chicago IL – Aug 2013
Twitter Art Exhibit – International Group Show, Art Division, Los Angeles, CA – Jul 2013
Bread & Circus – AllUsWe Art Collective Group Show, Definitive Selection, Chicago Il – July 2013
Illuminated – NYCH Art Gallery, Chicago, IL – January 2013
AWARDS
2018 Black Creativity 1st Place Winner
1997 All- City state awards, portfolio winner (also received a scholarship to Illinois State University)
1997 Chicago NAACP Act-so awards; third place winner
1996 1TEE awards (industrial Technology); two 2" place awards

PRESS
Pigment Magazine, Owner Patricia Keenan, 2018
Citizen Chicago, Article by Deborah Bayliss, 2013